Smart cities are all the rage right now. And it's clear to see why. More than 50% of us live in urban environments, and this number is set to reach 66% by 2050. That's why there is an increasing urgency for governments and organizations to take action and future-proof their cities—to improve the quality of life of their residents, and keep their cities economically competitive and environmentally sustainable.
Dutch capital Amsterdam and the Amsterdam Metropolitan Area is no different. Since 2009, open collective Amsterdam Smart City has been bringing citizens, businesses, knowledge institutions and public authorities together to shape the city of the future.
Check out the Amsterdam Smart City community
The challenge
However, setting up innovation projects to solve the city's most pressing social, economic and ecological issues is no easy task. Before launching their community, all communication and project requests went through individuals in the organization. As a result, they faced the challenge of trying to keep up with multiple projects running in silos without knowing who was accountable for each one.
As Nancy Zikken, Amsterdam Smart City Community Manager, explains "We received a lot of requests from outside organizations who wanted to work with us and our partners. As these requests ended up in our mailbox, we had to manually connect the different stakeholders. By doing this, we had created an ecosystem already, but the process needed to be more transparent."
"We wanted one open space where everybody can find each other, and connect with each other there."
The solution
Amsterdam Smart City decided to launch an open community platform to connect all the different stakeholders, and provide a space for them to share their projects and expertise with each other.
Amsterdam Smart City set out three goals to determine the success of their new platform:
Create visibility for smart city projects in Amsterdam (for both citizens and organizations)
Foster collaboration
Reduce manual workload by allowing organizations to showcase their projects and find community members with the right expertise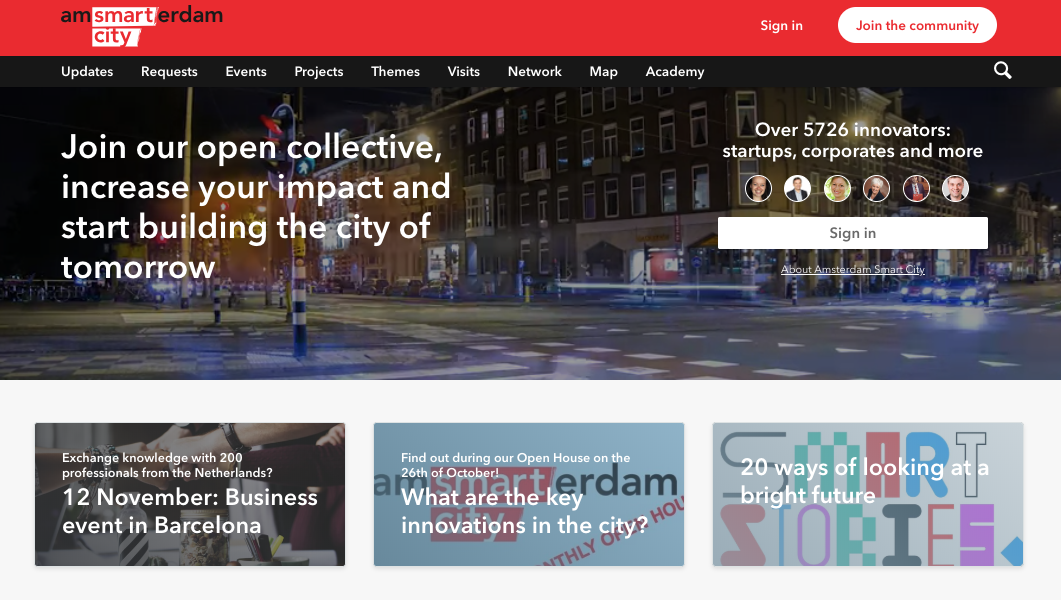 "We wanted to showcase all the innovation initiatives happening in Amsterdam, and give everyone the possibility to show what they were working on."
The results
Amsterdam Smart City invited a handful of users to their community at the start to encourage member engagement, test ideas for content, and get feedback on the platform. Once the pilot was successful, they opened up the platform to the general public and the community started to grow exponentially.
"We exceeded our expectations in the early stages of activating our community, and now we have more than 5,000 members."
According to site traffic, most of the members spend their time on the projects page, where they can see a clear overview of many ongoing initiatives in Amsterdam, and even get involved by messaging the organizers. Over 426 projects have been created in the community, of which 112 can potentially be replicated in other cities around the world. Besides from seeing an overview of projects, Amsterdam Smart City community members can also join new competitions, read about new regulations from the municipality, and even get the opportunity to go on trade missions.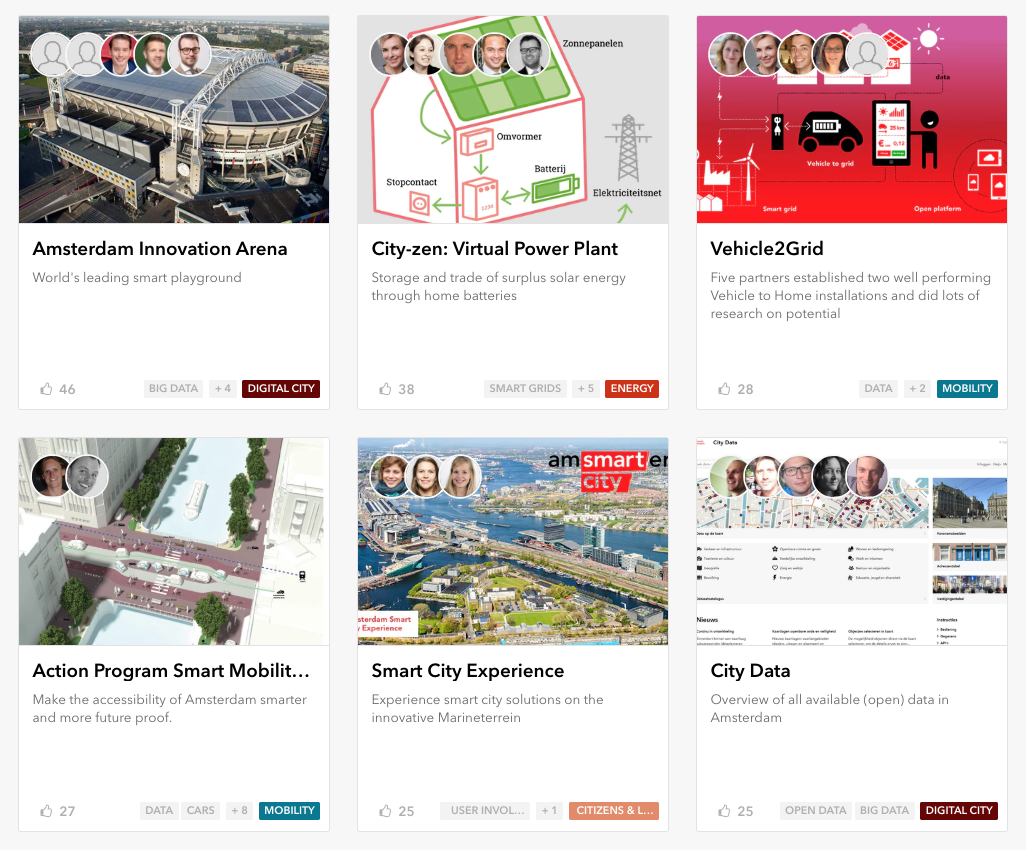 What's next for Amsterdam Smart City?
Amsterdam is one of the leading smart cities in the world, and the Smart City brand is well-known globally. But Nancy Zikken and the Smart team are constantly looking for new ways to provide value not only for their members but also to the citizens of Amsterdam.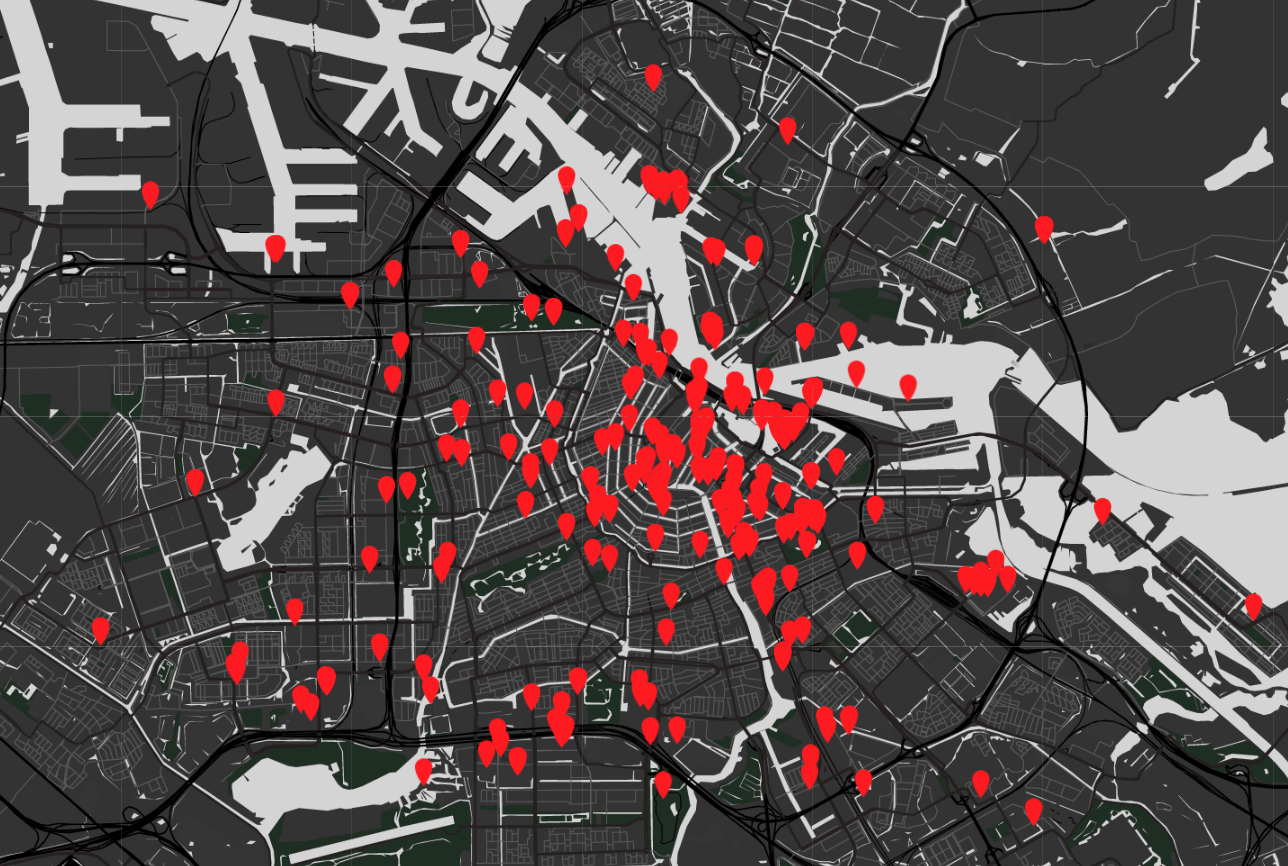 "We want to move away from a platform where people just share what they're working on, to one where people work together to come up with and provide real value for Amsterdammers."
To achieve this, the Smart City team has created a program with offline activities to encourage more people living in Amsterdam to be more involved in the community and smart city initiatives.

Want to launch a community like Amsterdam Smart City? Sign up for a demo.