Customer support has undergone some dramatic changes in recent years. Gone are the days where you would phone a call center during business hours to find a solution to your problem— and probably wait on hold for an hour. Today's consumers expect on-demand customer support, on their terms.
While this might be particularly true for B2C companies, B2B software companies are increasingly expected to deliver timely and empathetic support to their clients.
But that's easier said than done. According to Zendesk's Customer Service Benchmark study, software companies spend over 53,000 hours a year on support requests on average. And not all organizations have an army of support agents at their disposal.

That's why companies, like Neptune Software, are beginning to shift their main support channel from an online helpdesk to a community platform to provide a open source knowledge network for their customers—reducing time spent on support requests, and boosting customer satisfaction and retention.
Check out the Neptune Software community.
The challenge
Neptune Software is a development platform for creating enterprise apps with over 2,000,00 licensed users. Before moving to Crowded's community platform, Neptune faced an overwhelming amount of support requests via their helpdesk which was incredibly time consuming and costly. In fact, most of the time, their clients were simply asking the same support questions over and over again.
While a centralized knowledge base was one solution, Neptune Software also wanted to put the smart people who use their platform every day in the spotlight, and empower them to help other users. Their goal was to create customer advocates who would help Neptune users with product advice and technical guides.
Finally, Neptune Software wanted to work more closely with their network of 85 global partners, and provide a platform for their partners to share their insights and get more exposure.
The solution
Neptune Software decided to launch an open community platform for developers working with the company's software. From the CTO to development support reps, the whole organization is extremely active in the community, and are always on hand to troubleshoot support requests and share best practices with the community.
The company started off by compiling helpful documentation to highlight all the features and functionalities of the platform, but quickly moved towards community-driven support—even allowing Neptune users to write and publish technical implementation articles to provide support for other customers.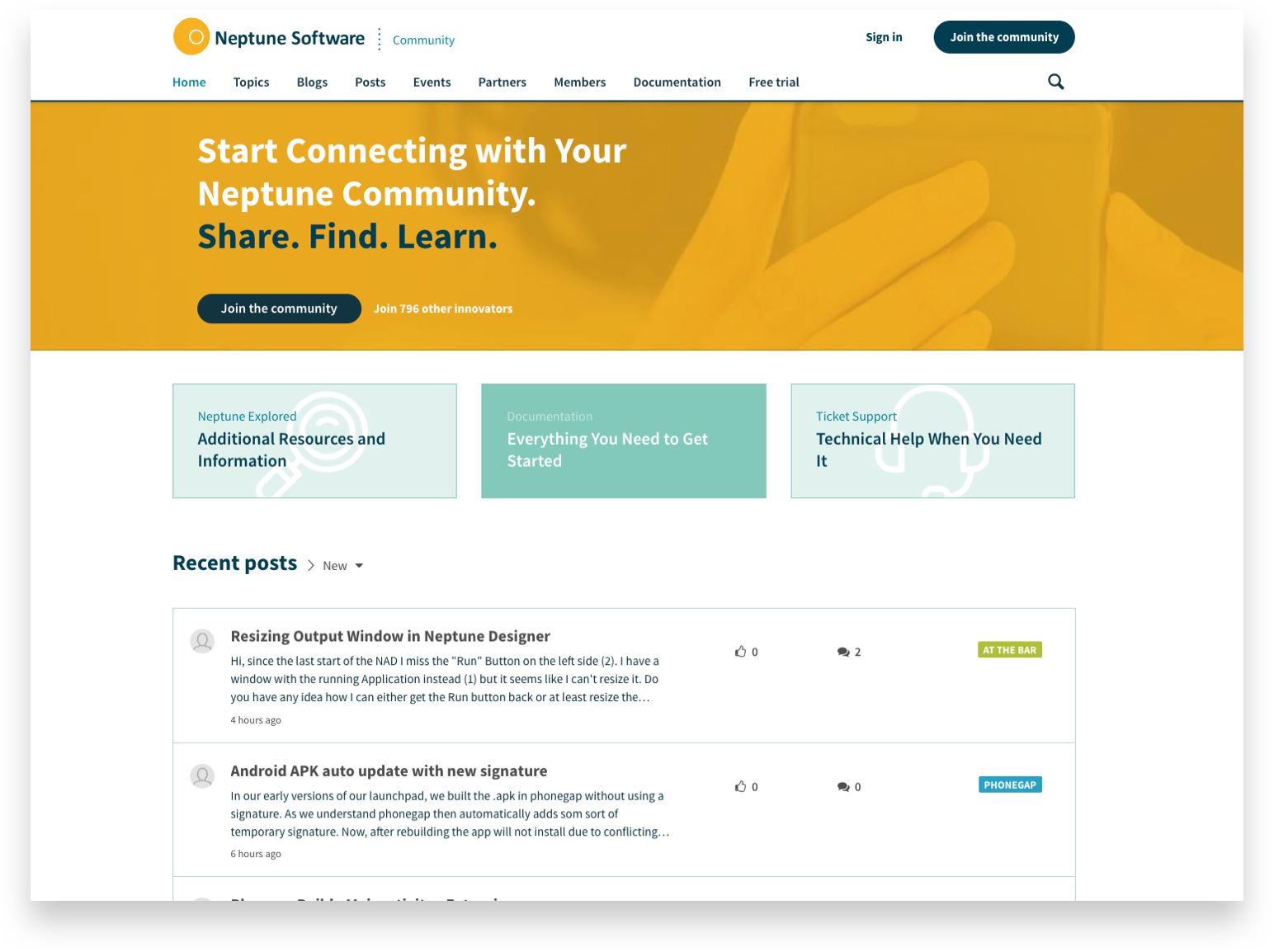 The results

As Neptune Software quickly discovered, you can drive a lot of initial traction to your community by creating valuable and relevant content. Now their community platform is an engaged support hub for their customers. Since launching, there have been over 1100 support questions answered in the community forum by both Neptune employees and product users—saving the Neptune Software support and product teams valuable time.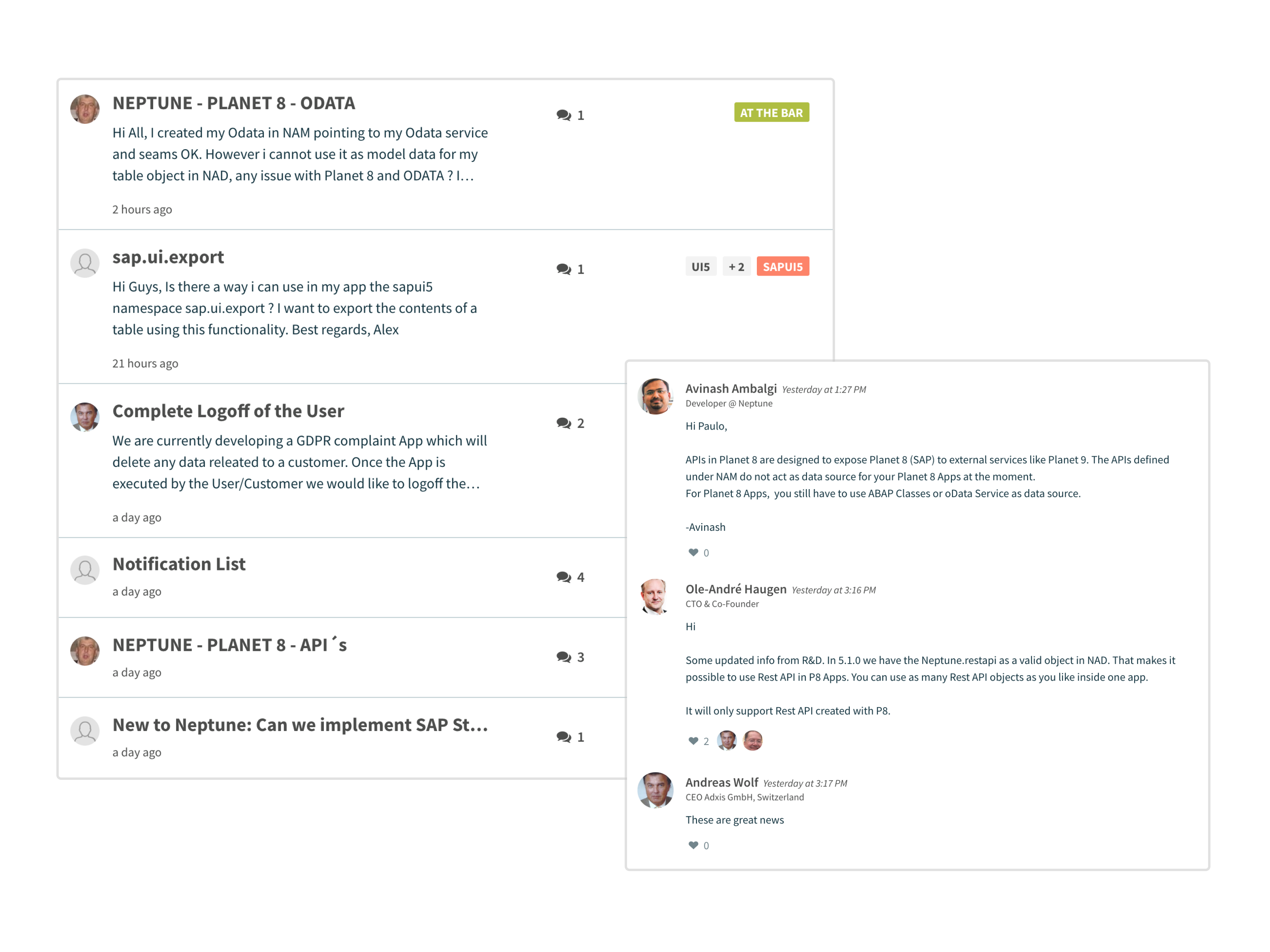 No one knows the Neptune's products more than their customers who use it the most. That's why their community members continue to offer peer-to-peer support, become advocates for products, and provide valuable expertise on a daily basis.
Want to launch a community like Neptune Software? Sign up for a demo.