The Young Creators story is actually the Crowded story.
Five years ago we founded Young Creators, a community of young digital talents in the Netherlands. We had an active Facebook Group but found it hard to create real value, for us and our members.
We experienced first-hand just how challenging it can be to build an online community.
Fast-forward to today, and Young Creators is the first community built on the Crowded platform, and continues to go from strength to strength. Here's how.
Check out the Young Creators community.
The challenge
In the early days of Young Creators, a Facebook Group was the perfect solution to connect ambitious entrepreneurs developing their own products and businesses who would share advice, ask for feedback, and even find business partners.
But when our community started to grow, the platform's limitations began to show: content was getting lost in feeds, there were no clear user profiles besides a personal Facebook page, and no real insights beyond the number of posts and active members. The Facebook Group was also hard to monetize and provided little to no branding opportunities besides a cover photo.
To provide real value for our members, we needed more extensive user profiles showcasing expertise and projects, and a marketplace where people can offer and request services.
At that time, there was also a shifting trend in the community market. Communities were no longer limited to a singular platform. For most organizations, us included, communities (and community activities) were scattered across multiple channels—whether it was a Facebook Group, a Meetup page, or even an email newsletter.
That's why we started to look for a community platform which brought all of these communities activities together in one place. But it did not exist yet.
The solution
So we decided to build a platform ourselves, which eventually became the Crowded product that over 60 organizations use to manage their online communities. In less than a year, the Young Creators community transformed from an active Facebook Group to a complete ecosystem of young entrepreneurs in the Netherlands.
Thanks to the ability to create extensive user profiles in Crowded, community members were able to build their personal brand and connect with likeminded people. The projects module allowed members to display all their ongoing and successful initiatives, inspiring other users to launch companies of their own or get involved with existing ones.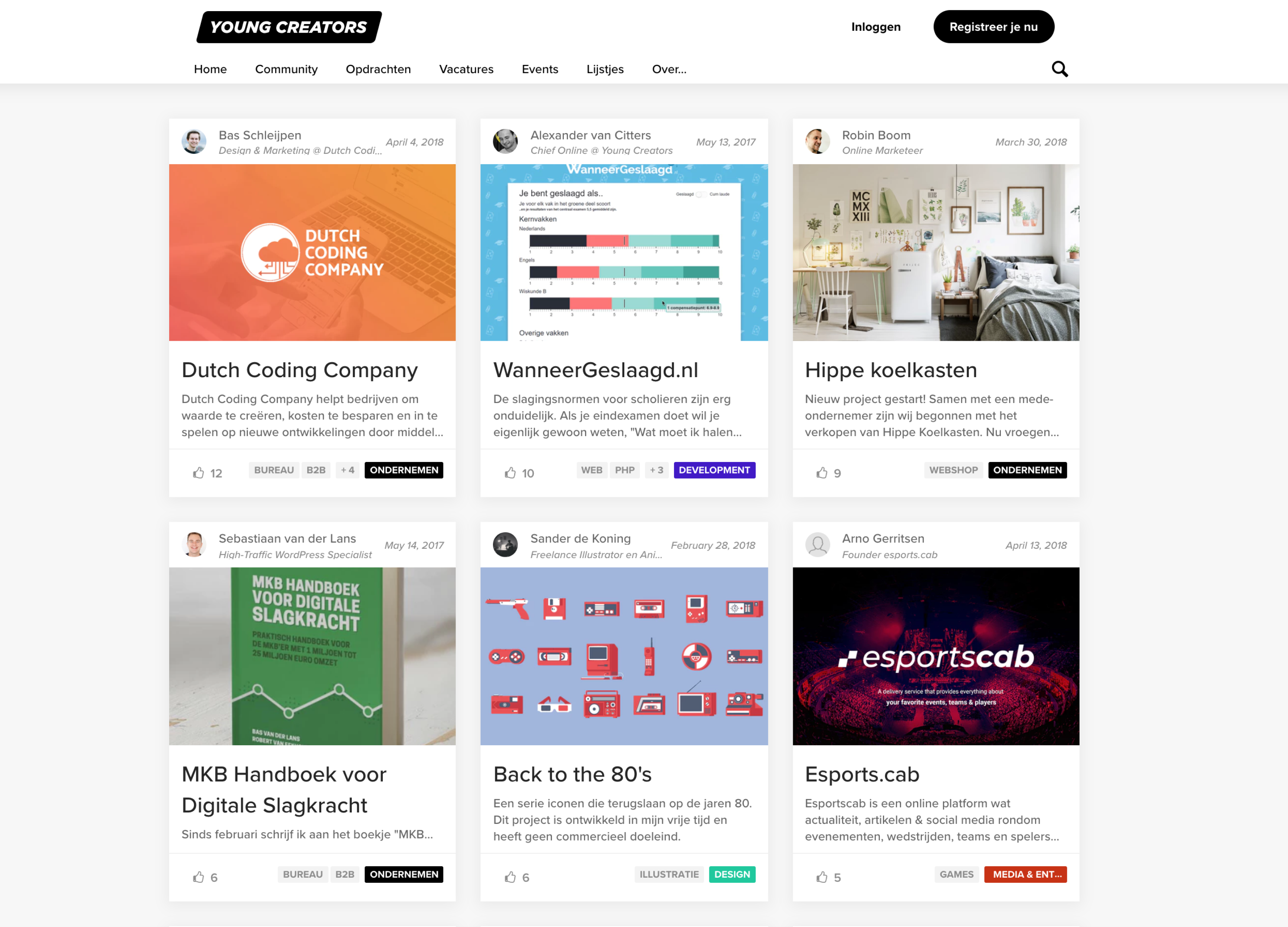 Crowded's marketplace module enabled members of the Young Creators community to offer their products or services to the community, or find freelancers for their projects in a more structured way—with options to add budget outlines, briefings, and timelines.
Unlike in our Facebook Group, we could now structure the entire community in different categories and areas of interest, making it easier for community members to navigate the platform and find content relevant to them. Thanks to the Lists module, community members could curate collections of best practices, tools and other resources up-voting popular posts—from the best WordPress plugins to the coolest co-working spaces.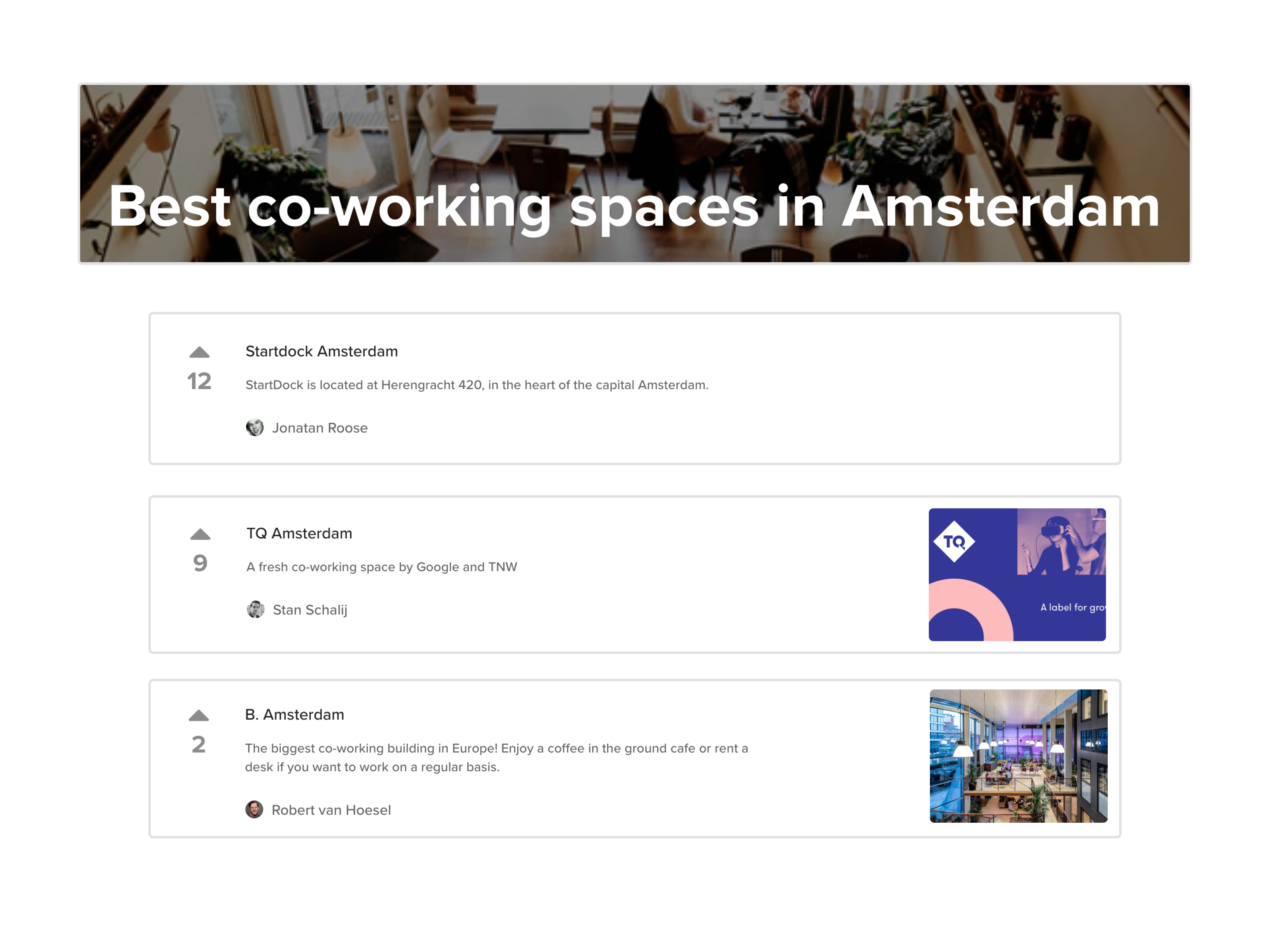 The results
The Young Creators community platform currently has over 3200 active members and still works in tandem with the Facebook Group. While the platform is the one place for all requests, vacancies, and assignments, the Facebook Group is used for general discussions about entrepreneurship and technology.
Due to the success of the platform, more modules and features were added to provide even more value to members—including a job board, an events calendar, and a the Young Creator of the Year Award.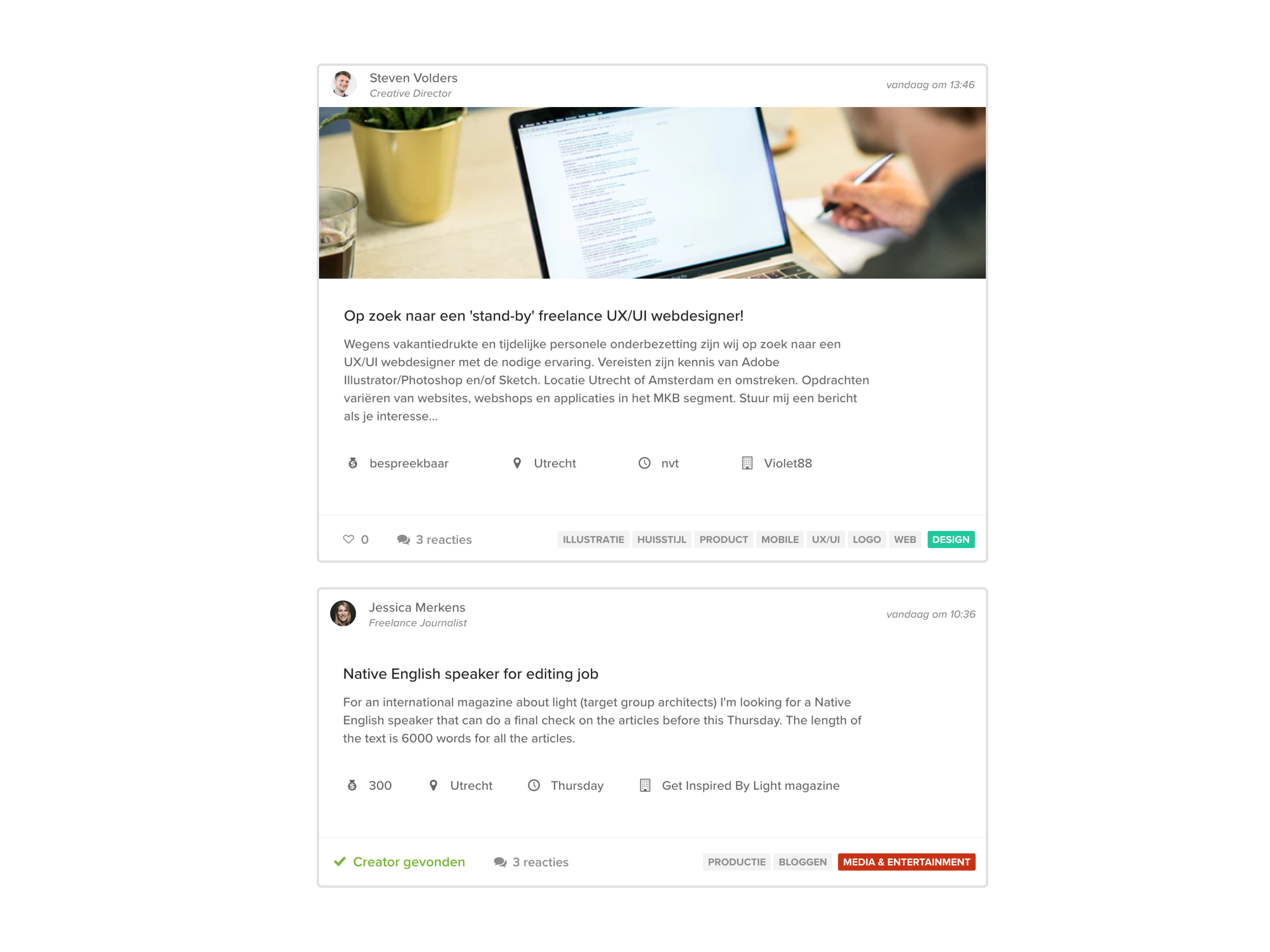 Since launch, there has been more than 1200 marketplace requests, and an average of 40,000 emails sent per month informing members about new opportunities. But probably the most rewarding outcome is the number of new businesses created as a direct result of the community:
45% of members reported starting a business after joining the community and being inspired by fellow young creators.
Success stories
The story of 17-year old entrepreneur, Thomas Lijten, shows the power of the Young Creators community. Thomas Lijten wanted to open an ice cream parlor in his hometown Veenendaal but he had to be 21 years or older to obtain the permit for daytime catering. Not wanting to give up on his dreams, Thomas decided to ask the Young Creators community for advice.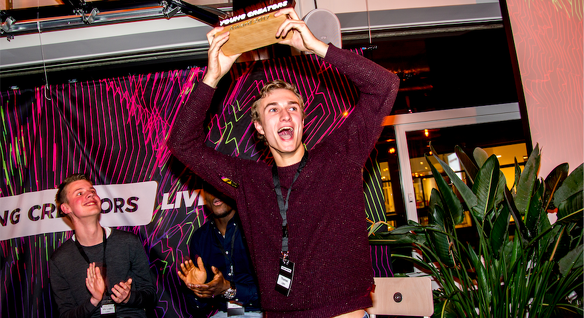 To Thomas' luck, one of the Young Creators members personally knew the mayor of Veenendaal and sent him a screenshot of the message. After meeting Thomas for a coffee, Wouter Kolff, the mayor at the time, decided to introduce a new policy removing the age limit to obtain a catering permit, encouraging younger talent to start their own businesses. Unsurprisingly, Thomas was voted the entrepreneur of the year at the Young Creators Awards.
As the Thomas Lijten story shows us, the Young Creators community continues to help, inspire and drive young, ambitious entrepreneurs to achieve their goals.
Want to launch a community like Young Creators? Sign up for a demo.